Homeschool student of Athens, GA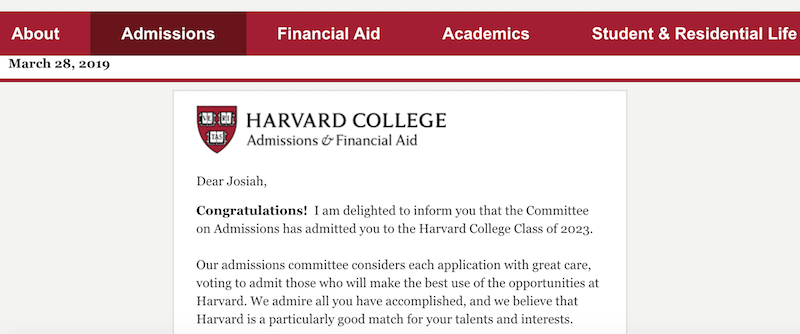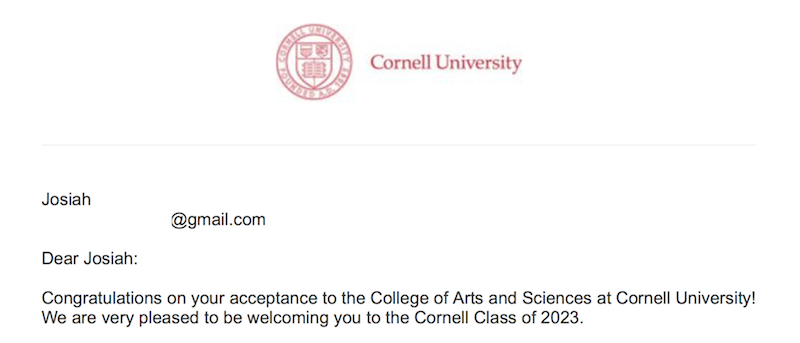 Thank you FastTranscripts.com!!!
Caroline Geer (missionaries serving in Taiwan)
"I can't say enough wonderful things about this product. It is simple to use, easy to keep track of multiple students (we have 7 children­ using this for 3 children) with beautiful professional looking transcripts as the result. This is one of the best products in my 19 years of teaching I've ever purchased for homeschooling."

Duanna Fike of Fredericksburg, VA
University was impressed by it. The college my daughter applied to actually commented on how nice her homeschool transcript was. Anyway you can impress admissions offices works for me.
Lauri Adams of Allendale Charter Township, MI
Best $16 I ever spent. This transcript service is easy to use, very professional, and makes putting together a transcript a breeze! I highly recommend it!
Kelly Parsons of Fayetteville, NC
I had tried several fill­in­the­blank transcripts and had also tried making my own, but always felt like they screamed "my mommy made my transcript!" Using this service was worth every penny. Things I loved: suggestions for course names, but ability to type in whatever you want; GPAs calculated as you go; 15 spaces per year for classes; clean, professional look; ability to print and sign or sign online. Cons: none; should have done this sooner!
Christine K. of Waterford, NY
My daughter is starting her first two years with our local community college. A number of homeschoolers had to jump a lot of hoops before they were accepted. I think the transcript added a lot of credibility to her application, it looked great. Thank you!
Naomi of Denton, Texas
Wow! This won my heart! I am not a form making kind of gal & the thought of making a transcript had haunted me for months. So thankful I found this. Super easy & fast. The result looks great & is very professional. The dual credit coordinator at the college we're working with was impressed the service is only $16 & asked for the website so she can refer other homeschooling families.
Lynne of Portland, OR
Easy to use, great support. Not only is this easy to use, the customer support is very helpful. I am submitting the transcript for the first time (of many more to come) to colleges and the support at FastTranscripts has been great. Ease of use: I "fill in" at the end of every school year, therefore saving me a ton of time when now submitting for college apps. It is so great to have this all in one place...and for multiple high schoolers.
Krista Beyer of Slater, IA
This is a great transcript service that is super easy to use and produces a very nice and professional looking transcript. It made my life a lot easier!
Rosalie Jenness of Primghar, IA
High School Transcript Service made creating a transcript simple and quick. The automatic grading worked great.
A. Adamick of Oak Ridge, NC
This makes homeschooling so much easier for us--thank you!
Rachelle of Englewood, OH
Thank you so much! I have used your services with my two sons in the last few years, and it is by far the easiest to navigate and so well done. Great job! I will most certainly mention your program to my homeschooling friends!
Anonymous of Howell, MI
Lifesaver! Saved me hours of frustration at the computer! I entered all the info, and it formats into a great looking transcript. For previous children, I've made my own, but it took a lot more time and frustration. This was so easy!
Angie of Raleigh, NC
Needed a transcript quickly for my rising senior, as he decided to apply for a college and career spot at the local college at the last minute...this program is excellent; it gives you prompts for all the subjects, prints beautifully, and the staff were so helpful when I called and needed to tweak something. We had the transcript filled out, typed, printed, and at the college in less than two hours! I highly recommend this high school transcript service and will definitely use it again.
Cynthia P. of Dallas, TX
Highly Recommended! Every home-school parent should use. Fast, easy, helpful!
Homeschooler from Lexington, NC
Thank you very much! My son was a rush switch-to-home school child and I didn't know til just about a month ago we'd have to have transcripts for him to graduate on time in May. Your website made getting him set up and figured out super easy, and I have and will continue to recommend it to anyone who home schools.
Shawn of San Tan Valley, AZ
Highly Recommended. We chose the Lifetime transcript service because the college that our children will attend requires us to submit official transcripts and we can have them mailed directly to the college. In-addition, it is helpful for us to use the lifetime option because we will need to update the transcript of our two other children and make them available in the future when requested. Finally, the transcript service uses the Carnegie Units that are requested by our college of choice.
Daniel Mathis of Angus, MN
Convenient Service! I bought the Lifetime Transcript Service for my daughter. We have 6 more children to go so it will definitely make use of the money! It was easy to fill out, figured the GPA automatically and looks great! Very pleased with it and easy to add grades each year so I don't have to do it all at once!
Cameron Botkin of Port Hadlock, WA
Awesome!! I am so thankful for this find!! I needed to complete my firstborn's transcript same-day for an application deadline during spring of his junior year. I downloaded several transcript templates to no avail. I either didn't really care for the overall layout or when I entered my information, the form went wacky! Within 1 minute of purchasing, I was entering in my information!! The amount of time this saved me is INVALUABLE! I have four kids, so I chose the lifetime subscription...a deal. I was able to easily customize and make changes. The GPA and credits were done automatically. Very professional looking. LOVE IT!!!